Hey again.
In May we'll release the new second full length "A Fabric of Beliefs" of the French electronic composer
Witxes
. Together with the new output we'll offer the first full length "Sorcery/ Geography" as a re-release in a new packaging and with a new design. Witxes will present pieces of both albums live - support act is
Saffronkeira
from Italy:
12.05.13 Northern Sardinia (it) - Pik Nik Elektronik
15.05.13 Montpellier (fra) - The Black Sheep
16.05.13 Marseille (fra) - Polikarpov
18.05.13 Rodez (fra) - Musée Fenaille
21.05.13 Villeurbanne (fra) - Mikrokosm
22.05.13 Freiburg (ger) - Galerie Kralewski
23.05.13 Innsbruck (at) - p.m.k Innsbruck
25.05.13 Köln (ger) - Raum Ganzschönkalk
26.05.13 Halle (ger) - Reilstraße 78
Listen + records:
www.denovali.com/witxes
www.denovali.com/saffronkeira
Thanks a lot
Denovali
Witxes (France)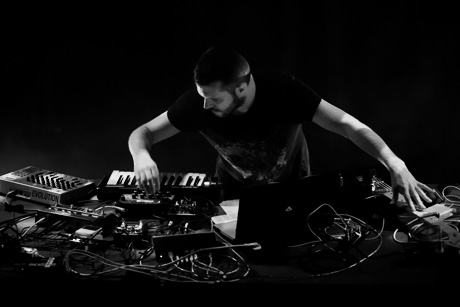 Denovali Records is happy to announce the re-release of Witxes' wonderful debut Sorcery / Geography with new artwork and a bonus track on CD as well as the new album A Fabric Of Beliefs in May 2013.
This schizophrenic, feminine and plural project, leaning toward esotericism, is a sonic entity crashing popular music into singular music. Aiming at balancing improvisation and passionate sound research, WITXES' debut 'Sorcery/Geography' was a witchcrafted recreation of an inmost geography. Roaming, roving and raving were giving birth to melodic spaces fed on colourful sound layers, shimmering textures and residual traces of sonic instants in which everyone can find a place.
If 'Sorcery/Geography' took a look into the outside world, its follow-up is definitely about looking outside the inside world. 'A Fabric of Beliefs' explores how our beliefs, whether they be ideas dogmas, superstitions, faith or spiritual convictions, sum up. It looks at how we pass them between us, giving shape to this ever-changing fabric; how we sew it, how we weave it, how it is hanging on us, how we try to make it fit. The album is not to be taken as a concept nor as an experimental process but more as an underlying narrative about this fabric: being the interface between our inner core and our everyday life. A Fabric of Beliefs sings stories about never ending pilgrimages, about our own personal mythologies, and the inconsistency of our strong conviction. In the light of the French language, the title widens its meaning up: « un tissu de mensonges », is an idiom used when someone is making up a whole story (literally « a fabric of lies »). The word « fabric » is also a false cognate of the word « fabrique » (a factory).
The theme of this recording may seem to be far from its predecessor, but they end up being complementary and not so distant in terms of sound, therefore completing the birth of WTIXES. A Fabric of Beliefs is, indeed, the nocturnal, pensive companion to Sorcery/Geography. The album was mainly recorded in the French black mountains and at Mikrokosm Recording Studios near Lyon, France. Just like Sorcery/Geography, this new release features guests who were involved in the late stages of creation, post-production by Benoît Bel, mastering by Lawrence English, and artwork collaboration with Alvina Von Rhein.
Saffronkeira (Italy)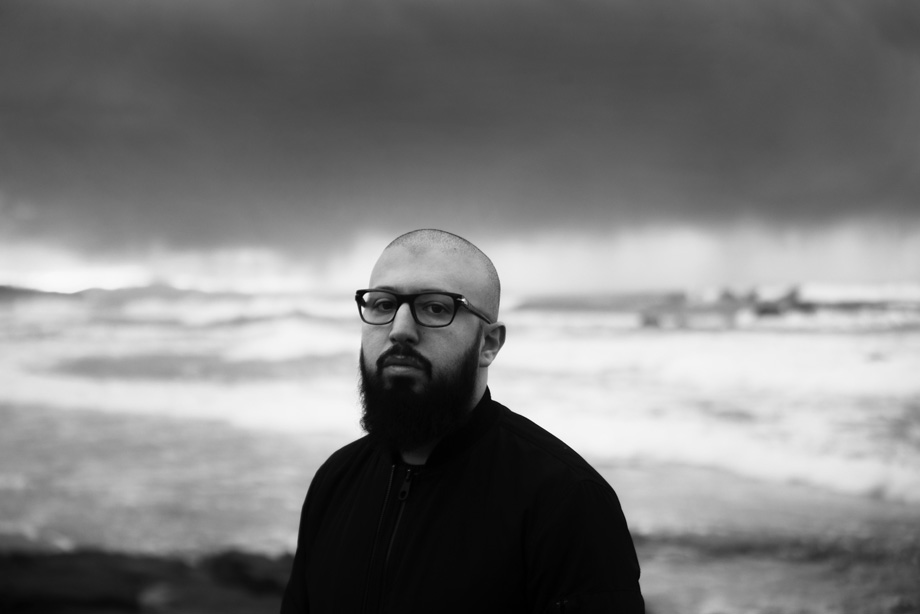 SaffronKeira is a project established in 2008 by Eugenio Caria from the island of Sardinia, Italy. With SaffronKeira, Eugenio Caria lives out his passion of being a researcher of the possibility of expression offered by currently available technology. Indeed, in his tracks he experiments a lot with electronics and unconventional elements, which sometimes seem meaningless at first sight, but uncover their significance only on a closer examination. Combining subtle and sometimes even almost invisible rhythms with textures of sound he confidently moves between minimalistic pieces and classic ambient tracks which should please both the analytic ears and the listeners who just want to dive into the music.
After a couple of remixes, live releases and EPs, SaffronKeira's debut album "A New Life" saw the light of the day in July 2012 and the press responded with reviews such as "The evolving tracks take on a hypnotic atmosphere, swirling just below the line of consciousness, where the received and the perceived datum collide, creating a brand new universe, space and dimension. A New Life is an album that will surely grab your attention if you are a fan of digital darkness and analog void by artists such as Murcof, Jasper TX, Hecq, Cindytalk, The Caretaker, Andy Stott, Raime" (Headphone Commute) or "As SaffronKeira, Caria's music could easily fall into the realms of experimental electronica and dark ambient, frequencies of electronic IDM and minimalistic beats that edge close to techno, but it goes much deeper, and darker, than that." (A Closer Listen).
Only half a year after his impressive debut, SaffronKeira returns with another concept album, entitled "Tourette". While "A New Life" dealt with transition, maturation, the white and black parts of life, the common theme of "Tourette" seem to be neurological diseases. And indeed, it is not difficult to imagine the vast neural network of the human brain while listening to "Tourette", to visualize how electric impulses switch from neuron to neuron, follow various paths in the cerebral cortex, spread and recombine and eventually are lead astray or possible meet a damaged nerve cell. Eugenio Caria manages to capture the complexity, fragility and inscrutability of these processes in his usual mixture of very abstract electronic parts on the one hand and extremly warm layers of sound on the other hand. Finishing with the epic "The Hope", "Tourette" leaves the listener in a puzzled situation, as he soon realises that it poses more questions than answers. For fans of FENNESZ, MURCOF, MAX RICHTER, ARVO PART, etc..
Arrivé(e) au fond du trou, il/elle creuse




Nombre de messages

: 310


Age

: 36


Date d'inscription :

18/07/2009




---
Permission de ce forum:
Vous
ne pouvez pas
répondre aux sujets dans ce forum