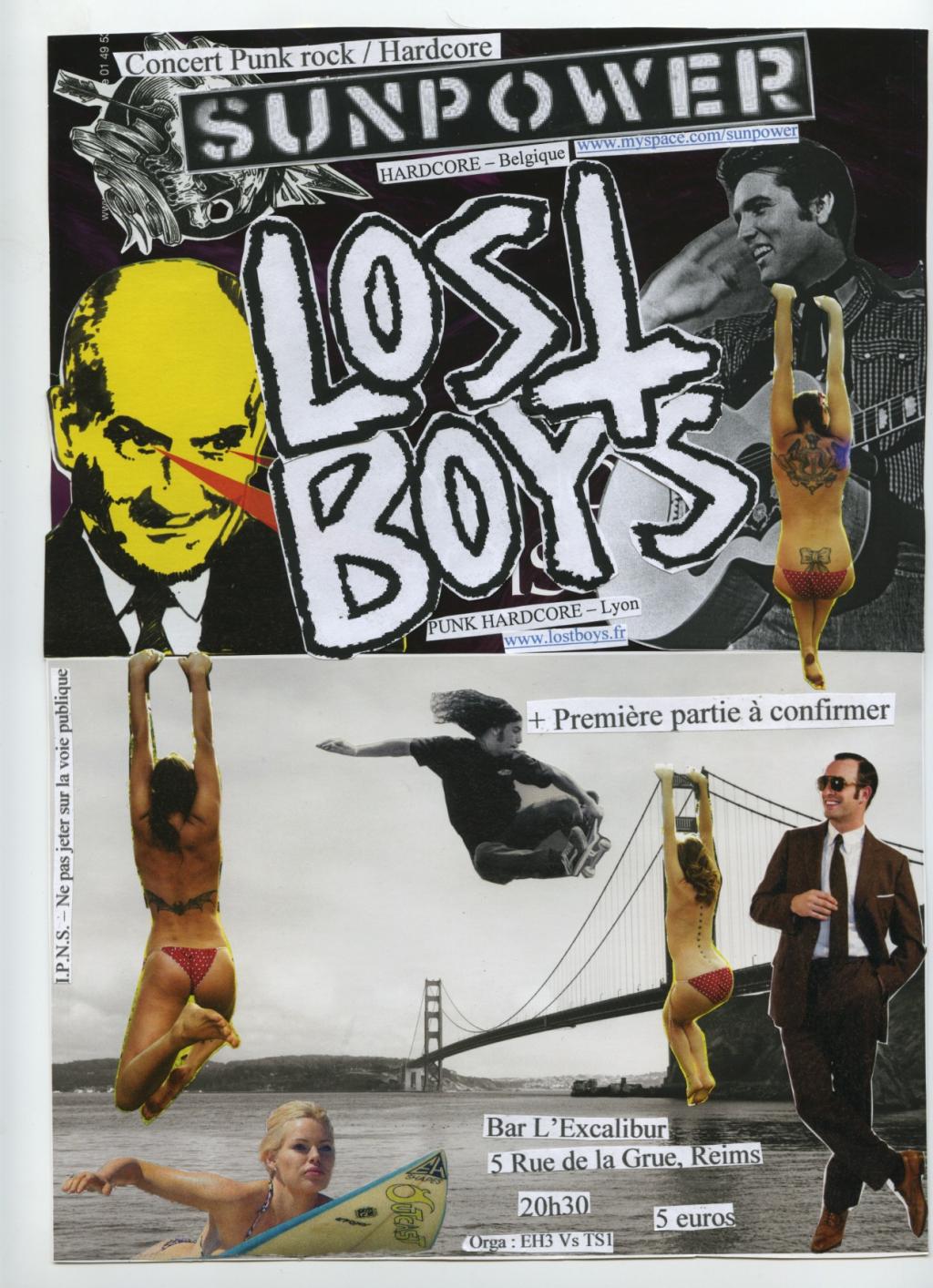 SUNPOWER - Hardcore / Punk rock - Belgique
http://www.myspace.com/sunpower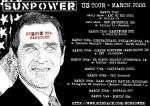 Review on Jun 2, 2008 by marnix
Sunpower aren't trying to move punkrock forward nor backward, but it is easily knowledgeable that these guys enjoy bands like MDC, Minor Threat and Dead Kennedys. So the band scours the genre's old annals to find sounds that work for 'em, and present them in a loving and knowing manner which any good old school HC or punkrock kid can enjoy. There are nods to 70s British punkrock, but its mainly the frenetic hardcorepunk of the Dead Kennedys that is felt during this twenty minutes (and a bit) funhouse.
Pain For Profit is one of those albums that gives the kids a proper face-shredding experience and as long as they keep pedal to the metal or even when they bring alittle swagger in their sound this is nothing less than a fuckin' European masterpiece! Seriously; If you appreciate the craftsmanship it takes to make fast punkrock ya'll will love Sunpower!
From europunk.net
LOST BOYS - Punk rock - Lyon
http://www.lostboys.fr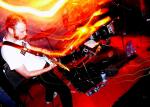 Review by some guy on his social site profile
Lost Boys are from Lyon, France, they've stuck somewhere in the 80's and don't want to get out of there. When I say that, I talk about music they're playing because it's some kind of oldschool melodic hardcore punk in the way of Zero Boys, Angry Samoans, Freeze, Agent Orange,… (mostly bands from their front cover). This 7" has 4 songs and it's been released by few european diy labels (i've got it from Ha-Ko Bastards from Serbia). Except this release, band has also selftitled tape (I remember I bought that when they have played in Buje, I think maybe 2 years ago). So…first song here is called "Tuta Blu" and it's written in some way of a story talking against the job and against bosses. "Nerds" is second song, and their lyrics can are visually demonstrated on the cover of this release; there is a man who's taking his LP's and running away from war and bombs, refrain of the song is "You can burn my flag and torture my kids, this is my whole life don't touch my LP's". This line is maybe kind of brutal for someone, but I find it very amusing and don't imagine it like that, but just like authors love to music and hardcore punk scene. "Bonnot vs Sisyphe" comes after "Nerds" and in this song, I think, author is comparing life of Jules Bonnot (French anarchist) with myth about Sizif (Sísuphos). Song ends with "Fuck you…Let me live my life this way" and that's the point of all

. Last song is called "Lost Boys" and they're describing itself like every human being, like you and me…"we're all doomed from birth, we work, we vote,…", we're all fucked up, we're all different but all equal – we must find out that once for all.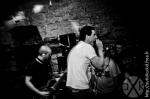 + Première partie à déterminer
Samedi 6 Février
20h30 - Bar l'excalibur
5 Rue de la Grue, 51100 Reims
5 Boules
Orga : EH3 Vs TS1
Pourquoi les inconnus restent-ils inconnus ?




Nombre de messages

: 1


Age

: 37


Date d'inscription :

17/01/2010





Sujets similaires
---
Permission de ce forum:
Vous
ne pouvez pas
répondre aux sujets dans ce forum